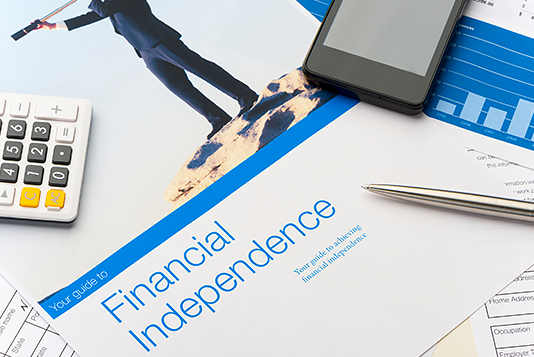 Regardless of how much you invest, you should know your investment profile and select the Argus fund that is right for you. Start by taking an online questionnaire or calling 298-0888 to speak with our Education Officer to discuss your options and overall appetite for risk. This will help to determine your investment profile.
Based on your investing goals, Argus offers a guaranteed investment account and a suite of five investment strategies, explained in further detail below and on our website here.
1. Guaranteed Account
This account objective is complete security of your principle and works similar to a CD or time deposit. It invests in short-term bonds with a guaranteed interest component and is recommended for persons completely risk averse or as a place to hold money while its in transition. For example, if you plan on buying a house soon or anticipate needing access to your savings funds in the near term, this would be an ideal choice for you.
2. Conservative Strategy
This account is for people with a low risk tolerance who want to minimise the loss of capital as they may be reaching retirement or their financial goal soon. A significant exposure in this strategy is to fixed income with some additional exposure to equities. This account has low overall risk and aims to provide moderate growth of capital.
3. Moderate Strategy
For those with a low but slightly higher risk tolerance, who perhaps are willing to accept modest losses during challenging phases in a full market cycle, and who would like to experience some growth in their investment, this is the account for you. The primary exposure in this account is to fixed income with a meaningful exposure to equities that support growth of capital.
4. Balanced Strategy
This account is recommended for people whose retirement or financial goal is five to ten years away. It allows for growth of capital but protects against significant losses. The primary exposure is to equities with additional investment in fixed income and real estate exposure.
5. Growth Strategy
For those whose retirement or financial goal is at least ten years away and who are interested in high growth of capital over the long run, a Growth Account is perfect. This account has significant exposure to equities with some fixed income and real estate exposure to provide growth over complete market cycles.
6. Aggressive Strategy
If you do not plan on retiring or needing access to your capital in the next 20 years and are looking for an investment that will grow over the long term, this is the account for you. Its goal is to provide growth with full exposure to equity markets and risk based assets.
Use our Online Tools & Resources to Help You Stay On Top of Your Savings & Retirement Goals
We have several online tools that can help you get started. Our Retirement Calculator will help you to plan for your retirement and our online tools will help you better create a savings plan that is right for you. For more general assistance, visit our Frequently Asked Questions.
Once you select a plan, our online pensions portal allows you to monitor and review your funds 24/7, registration is quick and easy and you only need to have your Social Insurance Number (SIN) handy. https://argus.therecordkeeper.com/argusmember/Login.jsp.
Argus is unique in offering access to an Education Officer who can walk you through your options and help you to understand your investment profile. Whether you are an employer wanting to learn more or wish to offer education to your employees, an employer or if you are a private Argus client, you can us at 298-0888 for a free presentation, in-house training or conversation to get you started on the path towards smart investing.