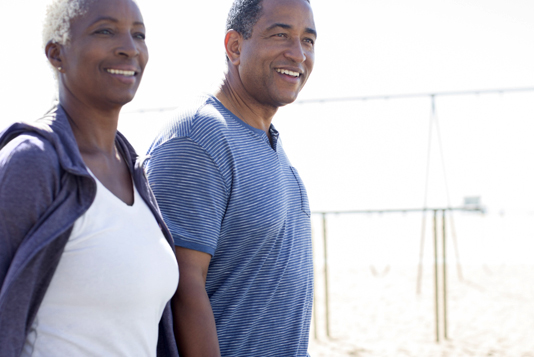 Here are some ways you can get started:
Review your financial situation
How much pension will you need? How much savings do you have? How much time do you have to save? These are the questions that lead you to a savings plan. A well thought out and diligently followed plan will help lead you to your goal.
The starting point is to estimate the income level you will need in retirement. Most experts suggest that you will need between 70 per cent and 90 per cent of your pre-retirement income to maintain your lifestyle and standard of living.
Complete a detailed budget for your current and household living expenses, and then adjust each item based on how you think your retirement lifestyle will affect it – will it go up, down or remain the same. An immediate goal should be to reduce or eliminate debt.
Assess your retirement needs and set goals
What are your hopes and dreams for your retirement years? Perhaps you want to travel more extensively, spend more time on family or community activities or pursue your favourite sport or hobby. Take some time to think about long term care expenses for yourself or your spouse and even your parents.
Review your current life and health insurance and consider any changes you might have to make at retirement as well as any estate planning needs you may have.
Estimate your Retirement Income
If you were age 65 today, you could estimate the income you would receive by completing the following:
| | |
| --- | --- |
| Source of Income | Est. Annual Income |
| Interest on savings, certificates of deposit etc. | $ |
| Dividends on company shares | $ |
| Rental Income | $ |
| Social Insurance (Government pension) * | $ |
| Company Pension ** | $ |
| Personal Retirement Plan | $ |
| Other Income | $ |
| Total Estimated Income | $ (A) |
| 50% of your Current Salary | $ (B) |

* The current maximum annual Government pension is approximately $16,248.00. The actual amount you will receive will depend on the number of contributions you have made. Contact the Social Insurance Department for more information.
** Divide your current pension account balance by 15 to estimate your annual pension (this factor will change based on interest rates and other factors).
Compare (A) with (B) to find out if additional income would be required. If (B) is greater than (A), multiply the difference by 15 to estimate the additional lump sum amount you will need at age 65 to provide the total income you need. The difference could be obtained from savings or by selling assets such as shares, investments or real estate.
Alternatively, the estimated difference could be accumulated by making additional voluntary contributions to your company pension plan or by contributing to a personal retirement plan.