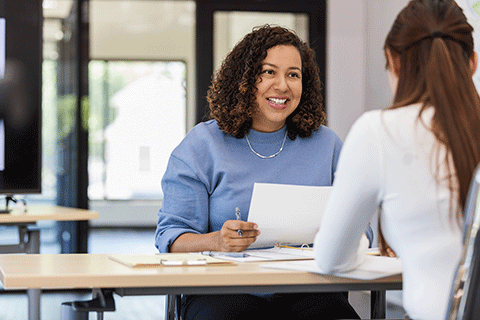 Thrive. Case Management Programme for One-on-One Support
Our Thrive. Nurse Case Managers provide one-on-one support to members in a variety of ways by:
Helping them understand their acute or chronic medical condition(s)
Managing medication, preventative care, and coordination with health care providers
Connecting with community-based or local services and support resources
Helping identify self-care, emotional and health needs, and share relevant resources
Support with setting goals and developing a comprehensive wellness plan
Benefits from One-on-one Assistance
Benefits from One-on-one Assistance
A coach, advocate, and adviser, Thrive. Nurse Case Managers are here to make managing health care less overwhelming. These include individuals who have:
Been discharged from an inpatient stay or have received care overseas
One or more chronic health condition(s) such as heart disease, diabetes, hypertension, inflammatory bowel disease, degenerative musculoskeletal disorders, renal disease, etc.
Undergone an organ/tissue transplant
Complex medication regimes with high-cost or specialty drugs
Durable medical equipment needs
A high-risk pregnancy
Refer an Employee
Educating your employees about this free benefit is an important first step to getting them to participate. Here are ways you can get started:
Education

Remind your employees that the Thrive. Case Management Programme is a free, voluntary service that is included in their benefit plan. Highlight the programme during onboarding, benefits discussions and return-to-work interviews.

Referrals

If you know of an employee or their dependent who may benefit from the programme, ask their permission to provide their contact information to an Argus Nurse Case Manager< who can reach out directly.

Get in touch

Provide Thrive. contact details, thrive.nurse@argus.bm, to your employee to reach out if they have any questions.
Have Questions?
Give us a call Monday through Friday between 8:30 a.m. and 5:00 p.m. at 441-298-0888 or contact us online